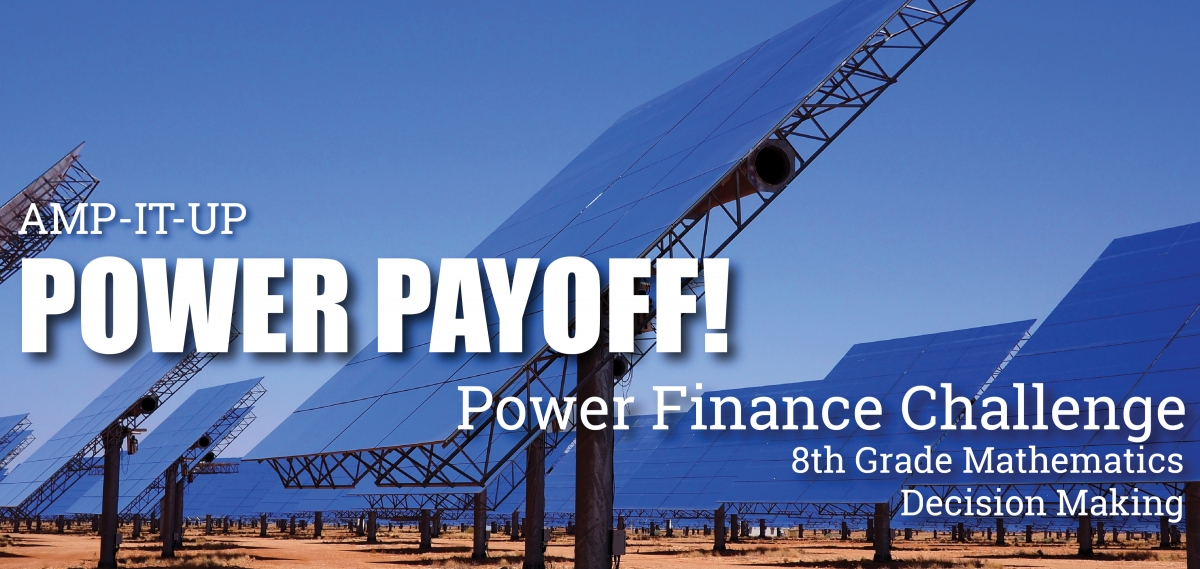 Module Summary: AMP-IT-UP - Power Playoff
Students use linear systems of equations to explore the finances of funding and building a power plant using different insulation materials. They calculate the break-even point when the plant begins to earn a profit, and decide which insulation to use in construction.
Link to Lesson Plan PDF (pending)
For Teachers:
- The teacher edition of the Whale Challenge curriculum that has been annotated with notes and tips for teachers.
- Instructions on how to implement the module. Includes information about the standards that the module addresses and how to incorporate the 5E learning model.
- List of all materials that are needed for the module. List includes the cost and vendors of the materials.
- Spreadsheet used to check that all materials needed for the module are present.
- Power Finance Challenge classroom presentation.
For Students:
- The module curriculum booklet for students.
- The worksheets that students will need to complete the module.
Complete Set of Module Files:
Download a complete package of the module here