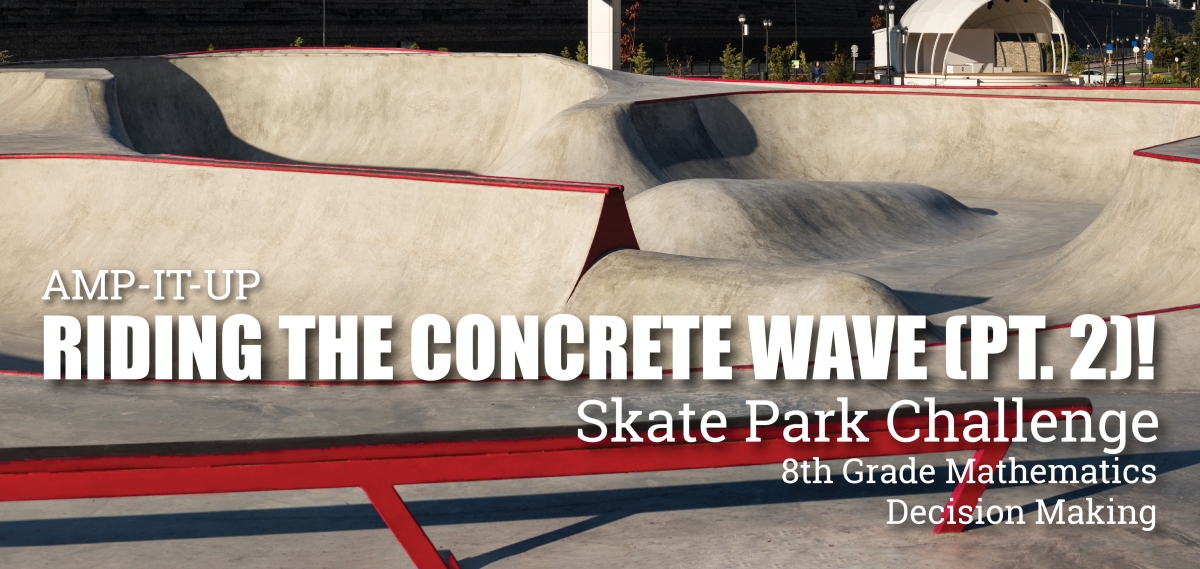 Module Summary: AMP-IT-UP - Riding the Concrete Wave (Part II)
Students engage as product reviewers for the SkateTech company's website to craft a product review of various helmets for various abilities of skateboarders. The module covers some basic concepts regarding energy, energy transfer and brain injuries in sports, while mostly introducing and reinforcing the concept that good decisions are made on scientific evidence.
Link to Lesson Plan PDF (pending)
For Teachers:
- The teacher edition of the Skate Park Challenge curriculum that has been annotated with notes and tips for teachers.
- Instructions on how to implement the module. Includes information about the standards that the module addresses and how to incorporate the 5E learning model.
- List of all materials that are needed for the module. List includes the cost and vendors of the materials.
- Launchpad example image.
- Big Kahuna example image.
- Image of Skate Park 1.
- Image of Skate Park 2.
- Image of Skate Park 3.
For Students:
- The module curriculum booklet for students.
- The worksheets that students will need to complete the module.
Videos:
Video - Head Injuries Technology - A video about researchers and engineers from Georgia Tech and Emory University that have collaborated together to develop a medical device that can be used to assess the effects of concussions.
Complete Set of Module Files:
Download a complete package of the module here