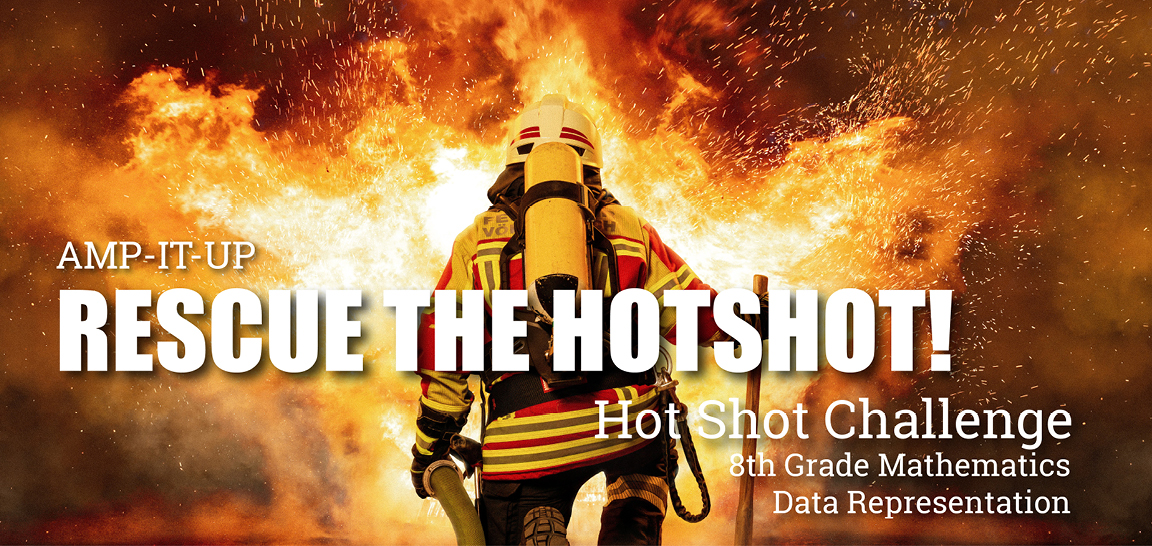 Module Summary: AMP-IT-UP - Rescue the Hotshots!
Students simulate a Hotshot Firefighters planning team as they define extraction logistics using the Pythagorean Theorem and the linear equation for distance, rate and time. In the process, they construct a coordinate graph of different Hotshot team positions and determine each teams' pacing so that all teams meet at the helicopter extraction point at the same time.
Link to Lesson Plan PDF (pending)
For Teachers:
- The teacher edition of the Hot Shot Challenge curriculum that has been annotated with notes and tips for teachers.
- Instructions on how to implement the module. Includes information about the standards that the module addresses and how to incorporate the 5E learning model.
- List of all materials that are needed for the module. List includes the cost and vendors of the materials.
- Spreadsheet used to check that all materials needed for the module are present.
For Students:
- The module curriculum booklet for students.
- The worksheets that students will need to complete the module.
Videos:
Video - What is a Hotshot Firefighter? - A video explaining what a hot shot firefighter is.
Complete Set of Module Files:
Download a complete package of the module here