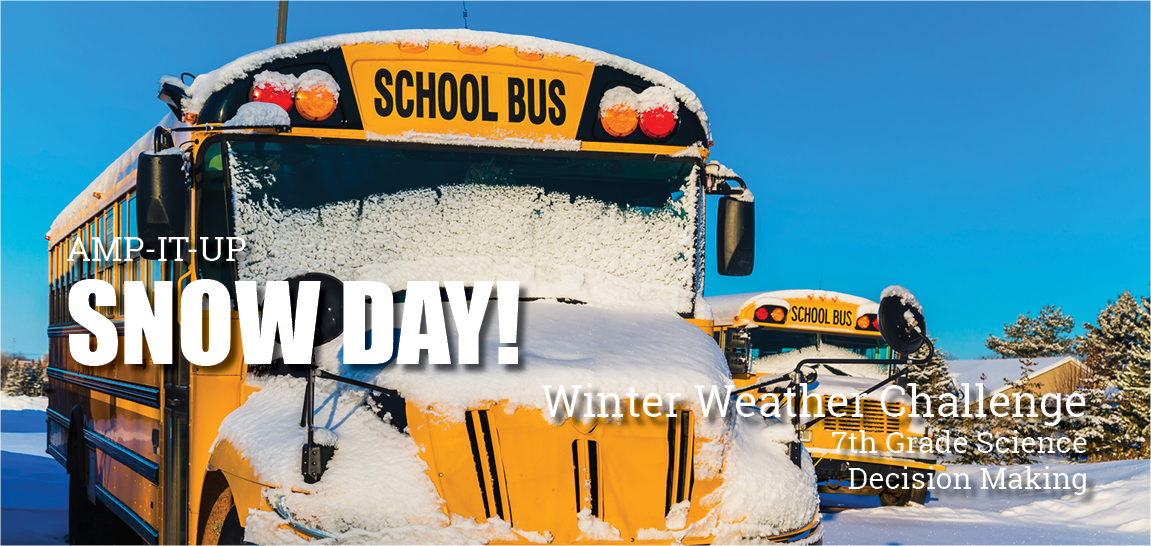 Module Summary: AMP-IT-UP - Snow Day
In this module students play the role of school officials and have to decide whether to close school or keep it open based on weather forecasts. They are introduced to weather concepts and terminology and forecasting basics while learning how to read and analyze forecasts from the National Weather Service.
Link to Lesson Plan PDF (pending)
For Teachers:
- The teacher edition of the Hot Shot Challenge curriculum that has been annotated with notes and tips for teachers.
- Instructions on how to implement the module. Includes information about the standards that the module addresses and how to incorporate the 5E learning model.
- List of all materials that are needed for the module. List includes the cost and vendors of the materials.
- Spreadsheet used to check that all materials needed for the module are present.
For Students:
- The module curriculum booklet for students.
- The worksheets that students will need to complete the module.
Videos:
Complete Set of Module Files:
Download a complete package of the module here
Advanced Manufacturing and Prototyping Integrated To Unlock Potential (AMP-IT-UP)
is made possible by a grant from the National Science Foundation (Award Number: 1238089)