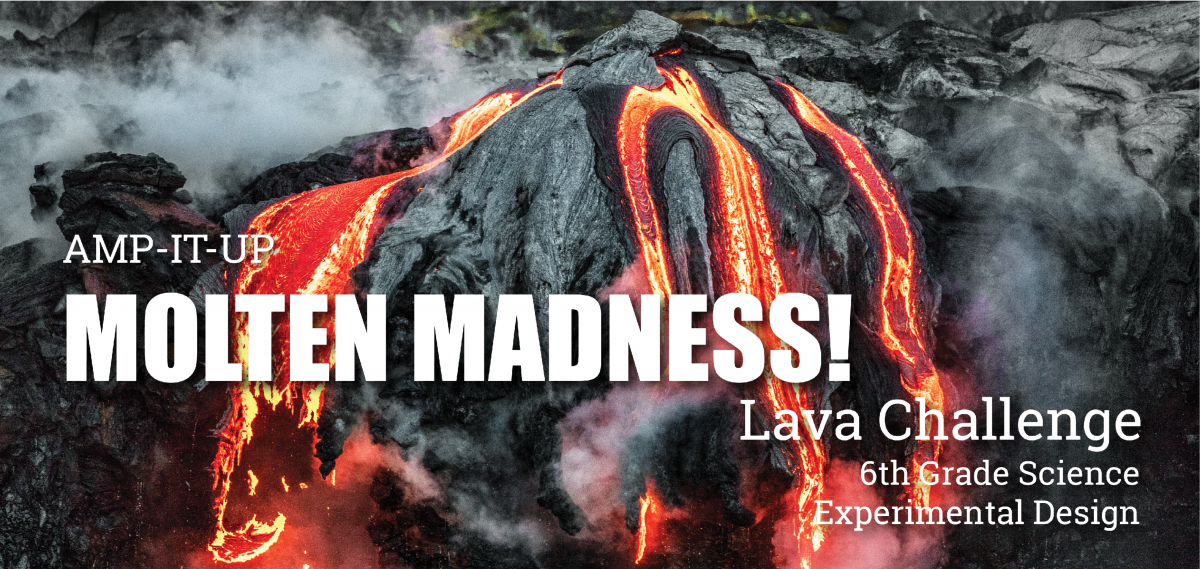 Module Summary: AMP-IT-UP - Molten Madness
Students engage as earth scientists to develop a procedure for measuring lava flow to help a town adjacent to a volcano develop evacuation plans in the event of an eruption. The module covers some basic concepts regarding volcanoes, lava, and igneous rock formation.
Link to Lesson Plan PDF (pending)
For Teachers:
- The teacher edition of the Molten Madness curriculum that has been annotated with notes and tips for teachers.
- Instructions on how to implement the module. Includes information about the standards that the module addresses and how to incorporate the 5E learning model.
- List of all materials that are needed for the module. List includes the cost and vendors of the materials.
- Spreadsheet used to check that all materials needed for the module are present.
For Students:
- The module curriculum booklet for students.
- The worksheets that students will need to complete the module.
Videos:
Video - CNN Lava - A CNN video that shows a lava flow headed for the small town of Pahoa on the Big Island of Hawaii.

Complete Set of Module Files:
Download a complete package of the module here